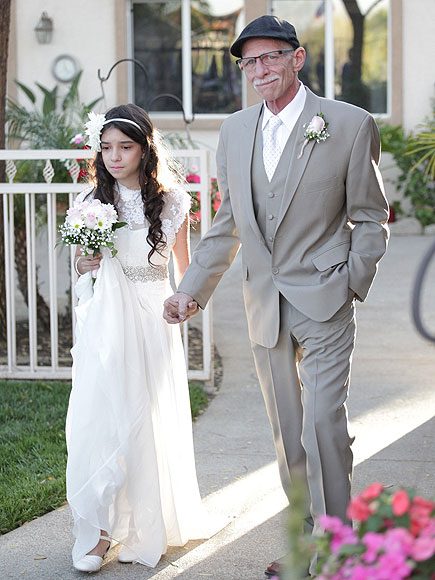 11 year old Josie Zetz's father has stage 4 pancreatic cancer, which means he might not see her next birthday talk less of her wedding. Josie Zetz thought she'd never have the chance to have her father walk her down the aisle on her wedding day.

But photographer Lindsey Villatoro made that dream come true by arranging a mock wedding for the girl the day after her 11th birthday so she'd be able to share the special moment with her father, 62-year-old Jim Zetz.

Villatoro had recently photographed the family for one of their final portraits together. Jim Zetz has stage 4 pancreatic cancer, a terminal disease.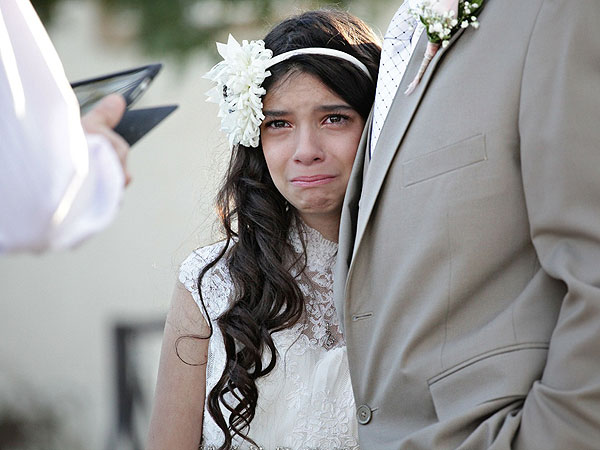 "I have an 11-year-old daughter and knew Josie's birthday was coming up," Villatoro said. "I also knew it would be the last birthday with her dad. If I was Josie, this would be the best gift anyone could give."

Within 72 hours, Villatoro arranged a full wedding, complete with dress, cupcakes, makeup and hair, and friends and family. The only thing missing was a real-deal groom.

Gary Galbraith was the officiating pastor at the ceremony in the Zeztes' Menifee, Calif., backyard.

"Your dad may not get to see you get married, but he is here to walk you down the aisle today," Galbraith said. "The daddy and daughter relationship is one of the most special relationships in life."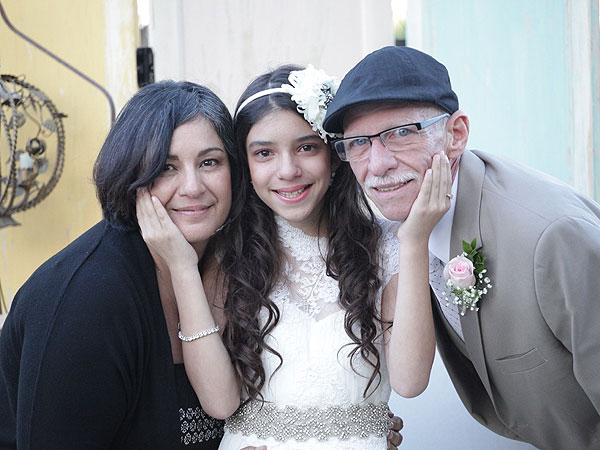 "Down the road this will mean a lot to her," Jim Zetz said after the ceremony. "She will always remember it."

Villatoro posted a video montage of the photos she took at the ceremony. Check it out: