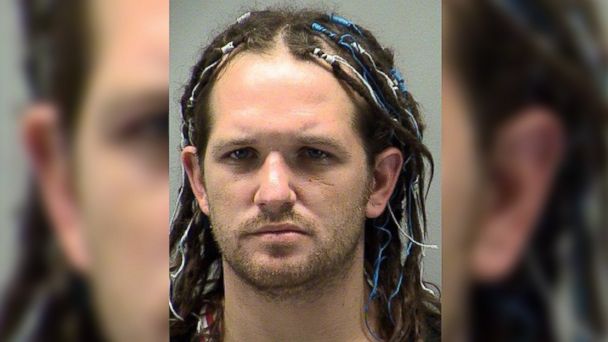 Noah Howard, 29, was arrested over the weekend after he allegedly stole 55 unopened wedding cards containing cash and gift cards from a safe while the bride, groom and other guests were enjoying the wedding reception, authorities said.
Howard also allegedly stole $6,800 from a safe at the Webster Street Market, where the reception was taking place. An employee of the venue called police called Dayton police after she noticed the money was missing, according to the police report.
The cash and cards were discovered in a Men's Warehouse garment bag before police arrived, the report said.
An employee told police Howard had asked to change clothes in the office where the safe was located, according to the report.
The report also said Howard told police he set his garment bag outside next to the stairs and went back to celebrate some more with the bride and groom.
When police asked Howard how all the money ended up stashed in his bag, he said an employee must have taken the money, got scared and dumped it in his bag.
A DNA sample was taken from the safe.
Howard was arrested on suspicion of theft and has not yet entered a plea. He is scheduled to appear in court later this afternoon, according to police records.
Source
Keep the conversation going, please drop a comment.
Be Sociable, Please share