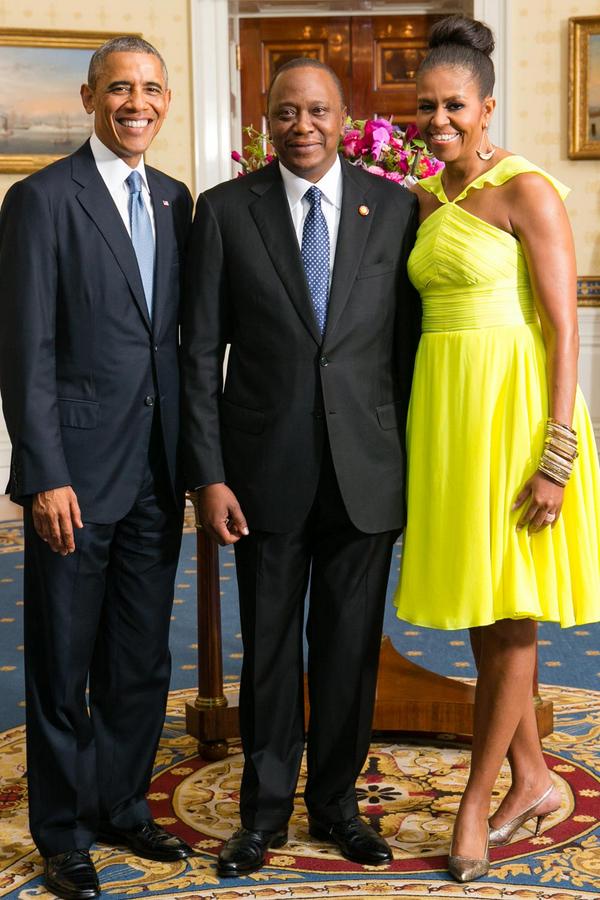 The first lady of America, Michelle Obama, looked stunning in a bright yellow Prabal Gurung number, an arm full of bangles and just the right amount of kitten heel during the US Africa Leaders Summit dinner at the White House on Monday. But what really caught our attention was her beautiful -- albeit familiar -- ballerina bun. Has someone been taking style tips from her 13-year-old daughter?
FLOTUS really looked good and we're loving the elegant updo, even if she is a copy cat.
Keep the conversation going, please drop a comment.
Be Sociable, Please share