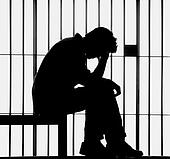 The Magistrate Court in Ibadan has remanded a 19 year old man, Arogundade Opeyemi in prison until September 12 for allegedly defiling a three year old girl in a church.
In a statement released by the Oyo State Police Command, Arogundade was alleged to have had carnal knowledge of the daughter of his neighbour inside the church at Kuola area of Apata, Ibadan, Oyo State on the 2nd of August 2014.
According to the police, the suspect took the girl to the church located very close to the house at about 8:00 pm on the fateful day under the pretense of playing with her as usual.
According to the police, "The suspect laid the little girl on the floor in the church, tore her pant and had unlawful carnal knowledge of her. Immediately he perpetrated the act, he ran away, leaving the crying girl on the floor of the church.
When her mother heard her outcry, she rushed out to inquire from her daughter what had happened and she gesticulated by touching her private part and mentioning the suspect's name." the State Police Public Relations Officer, Mrs. Olabisi Clet-Ilobanafor, said.
She also disclosed that medical report confirmed that the girl's hymen has been broken, adding that there was an area of trauma on the vulva, which confirms the defilement.
"Detectives hunted for the suspect and he was eventually arrested, she said.
"The suspect has been arraigned in a magistrate court for an offence of defilement which is contrary to and punishable under section 218 of the criminal code cap 38 vol. 11 Laws of Oyo State of Nigeria 2000," the statement added.
Hearing on the case has now been fixed for the 12th of September, 2014 in Ibadan.
When will mothers learn that it is better to be safe than sorry!! STOP leaving your children with boys/men, especially your child, in fact both sexes, the era of neighbourly love is gone!!! In fact the whole society should be on the look out for these kids question any suspicious moves around kids, let us make it our collective responsibility please
Those that approved 14 years for gays should please approve castration for child rape biko!!!
Keep the conversation going, please drop a comment.
Be Sociable, Please share