The Hash Tag campaign for the release of abducted Nigerian schoolgirls has made its way to Brazil with fans seen holding banners in support
Twitter users' hashtag campaign to draw attention to the kidnapping of nearly 300 schoolgirls in Nigeria had received global attention since the incident occured two months ago.
Now, at the biggest, and most watched sporting event in the world, the campaign has surfaced again with several fans attending Nigeria's matches at the World Cup seen holding banners in support of the abducted girls.
A poster bearing the simple message of '#Bring Back Our Girls' was first seen at Nigeria's opening match against Iran on June 17 at the Arena da Baixada in Curitiba. The match ended in a goalless draw.
When the Super Eagles took to the field against Bosnia Herzergovinia on June 21 at Arena Pantanal in Cuiaba, at least three separate banners were photographed being held by fans.
The first had the hashtag message scribbled on a large Nigeria flag, while a second was seen on a banner.
A third poster bearing the words 'World Unites Against Boko Haram' was held by a separate group of Nigeria fans at the same venue.
Goal Nigeria chief editor Lolade Adewuyi said that it is a notice by fans that they may be enjoying their football, but they haven't forgotten what's going on back home.
"The fans are right to bring the banners to remind the government to do more," Adewuyi said.
"We may be having a good time in Brazil but our hearts are with the kidnapped girls, and we want them rescued."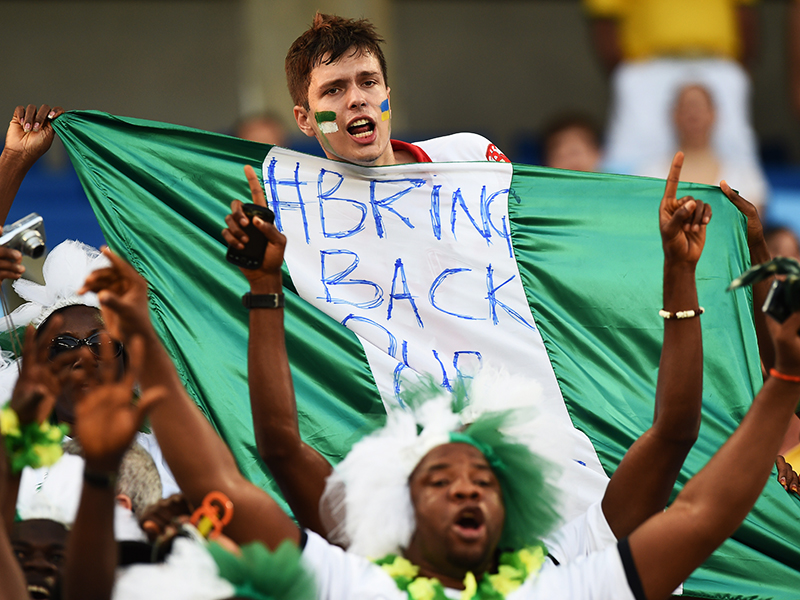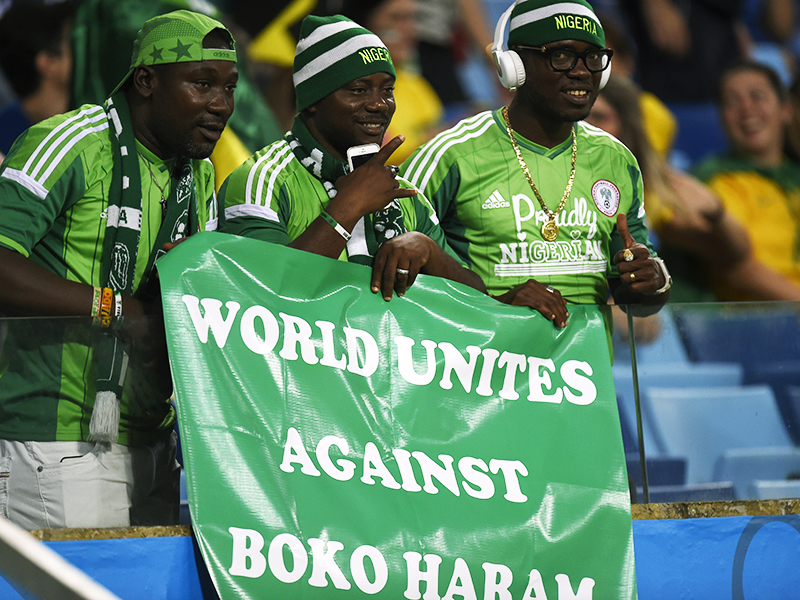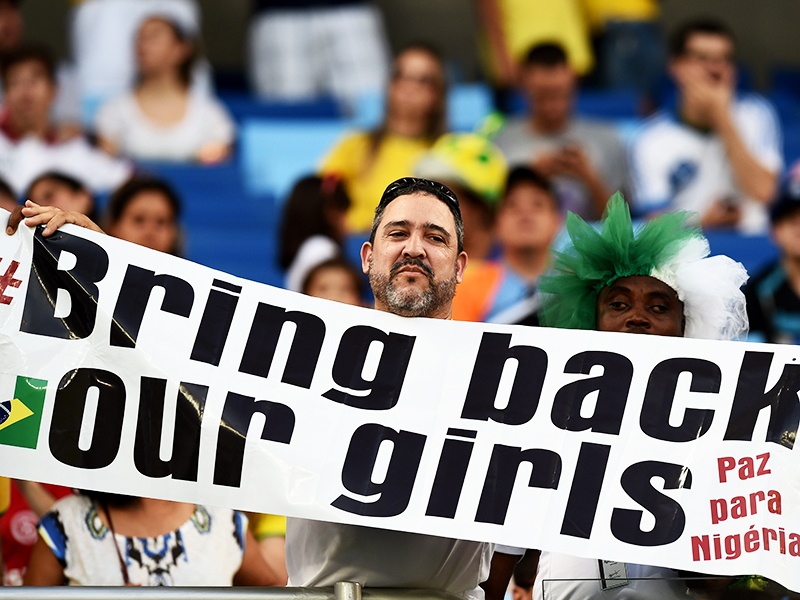 The kidnapping by Islamist militant group Boko Haram, took place on April 14 and the #bringbackourgirls Twitter campaign received widespread attention after it was launched two weeks later, with US First Lady Michelle Obama also lending her support.
Nigeria is slated to take on tournament favourites Argentina on June 25, and could reach the knockout stages if they can avoid defeat.
Be Sociable, Please share